Choosing the Right Idaho Falls Dentist: A Guide to Creekside Dentistry
When it comes to your oral health, choosing the right dentist in Idaho Falls is crucial. Whether you're new to the area, looking for a change, or seeking specialized dental care, you want a dentist who can provide top-notch services, expertise, and a comfortable experience. One dental practice that stands out among Idaho Falls dentists is Creekside Dental. This comprehensive guide explores why Creekside Dental might be the perfect choice for your dental needs in Idaho Falls.
Idaho Falls Dentists: The Importance of a Careful Selection
Idaho Falls, ID, has several dental practices, offering various services, from general dentistry to specialized treatments. But how do you go about choosing the right dentist? It's not just about finding a dentist near you; it's about finding the best fit for your needs.
Here are some key factors to consider when making your choice:
Services Offered
The first step in your search for a dentist in Idaho Falls is determining your needed services. Different dentists may specialize in various areas of dentistry, such as general dentistry, cosmetic dentistry, orthodontics, or oral surgery. Consider your oral health needs and the services that the dental practice provides.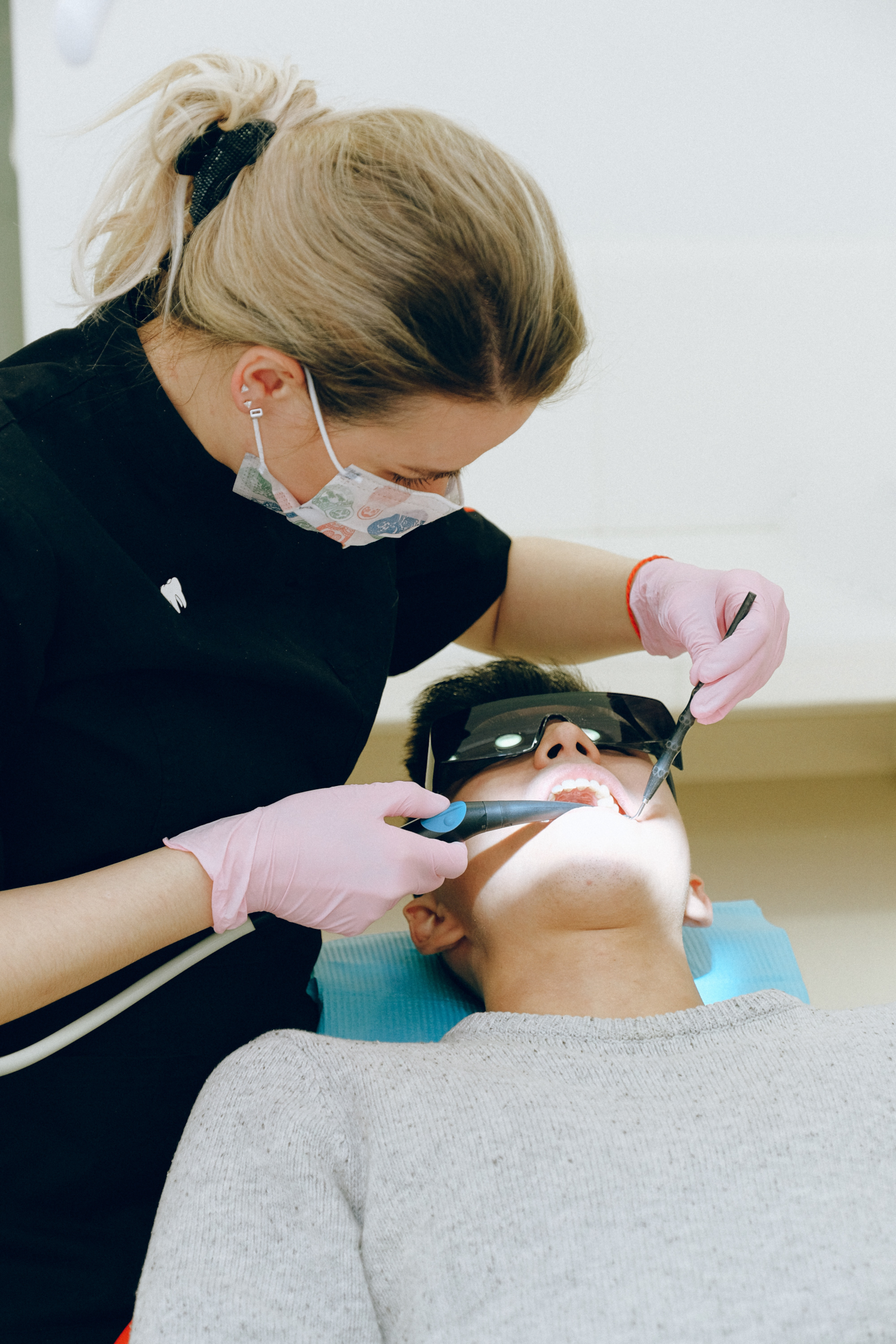 Creekside Dental offers comprehensive services, including routine check-ups, cleanings, fillings, teeth whitening, veneers, crowns, bridges, dental implants, and more. This versatility means you can find all your dental care needs under one roof.
Qualifications and Experience
Ensuring that the dentist you choose is highly qualified and experienced is crucial. Check their credentials, educational background, and any specialized training they've received in their field. A reputable dentist will prominently display their qualifications and certifications in their office or website.
Creekside Dental is staffed with a team of experienced and skilled dental professionals. Dr. Ryan Kidman, the lead dentist, has a wealth of experience and a commitment to staying up-to-date with the latest advancements in dentistry. His dedication to continuing education ensures that the entire team at Creekside Dental provides patients with top-quality care.
Patient Reviews and Testimonials
One of the best ways to gauge a dentist's quality of care is by reading patient reviews and testimonials. Honest feedback from previous patients can provide
Insights into the level of service.

The friendliness of the staff.

The overall patient experience.
Creekside Dental prides itself on its positive patient reviews. Many patients have expressed satisfaction with the care they've received and the professionalism of the staff. These testimonials testify to the practice's commitment to providing excellent dental care in a comfortable and welcoming environment.
Location and Convenience
Proximity to your home or workplace is a practical consideration when choosing a dentist. A dental practice nearby is more convenient, making scheduling and attending appointments much more manageable.
Creekside Dental is conveniently located in Idaho Falls, making it accessible to residents. Their central location ensures patients receive quality dental care without traveling long distances.
Insurance and Payment Options
Dental care can be costly, so checking whether a dentist in Idaho Falls accepts your insurance plan is essential. Additionally, inquire about their payment options and whether they offer flexible financing or payment plans.
Creekside Dental works with various insurance providers and offers flexible payment options, making dental care more accessible to a broader range of patients.
Advanced Technology and Amenities
Advancements in dental technology have made treatments more effective, efficient, and comfortable. When choosing a dentist, selecting one that utilizes modern dental technology and offers amenities that enhance your overall experience is beneficial.
Creekside Dental is committed to staying at the forefront of dental technology. They invest in state-of-the-art equipment, such as digital X-rays and intraoral cameras, to ensure accurate diagnostics and treatment planning. The practice also prioritizes patient comfort, offering amenities like massaging dental chairs and nitrous oxide for anxious patients.
Creekside Dentistry: A Top Choice Among Idaho Falls Dentists
Now that you understand the key factors to consider when choosing a dentist in Idaho Falls let's delve into why Creekside Dental is a top choice among patients in the area:
Comprehensive Care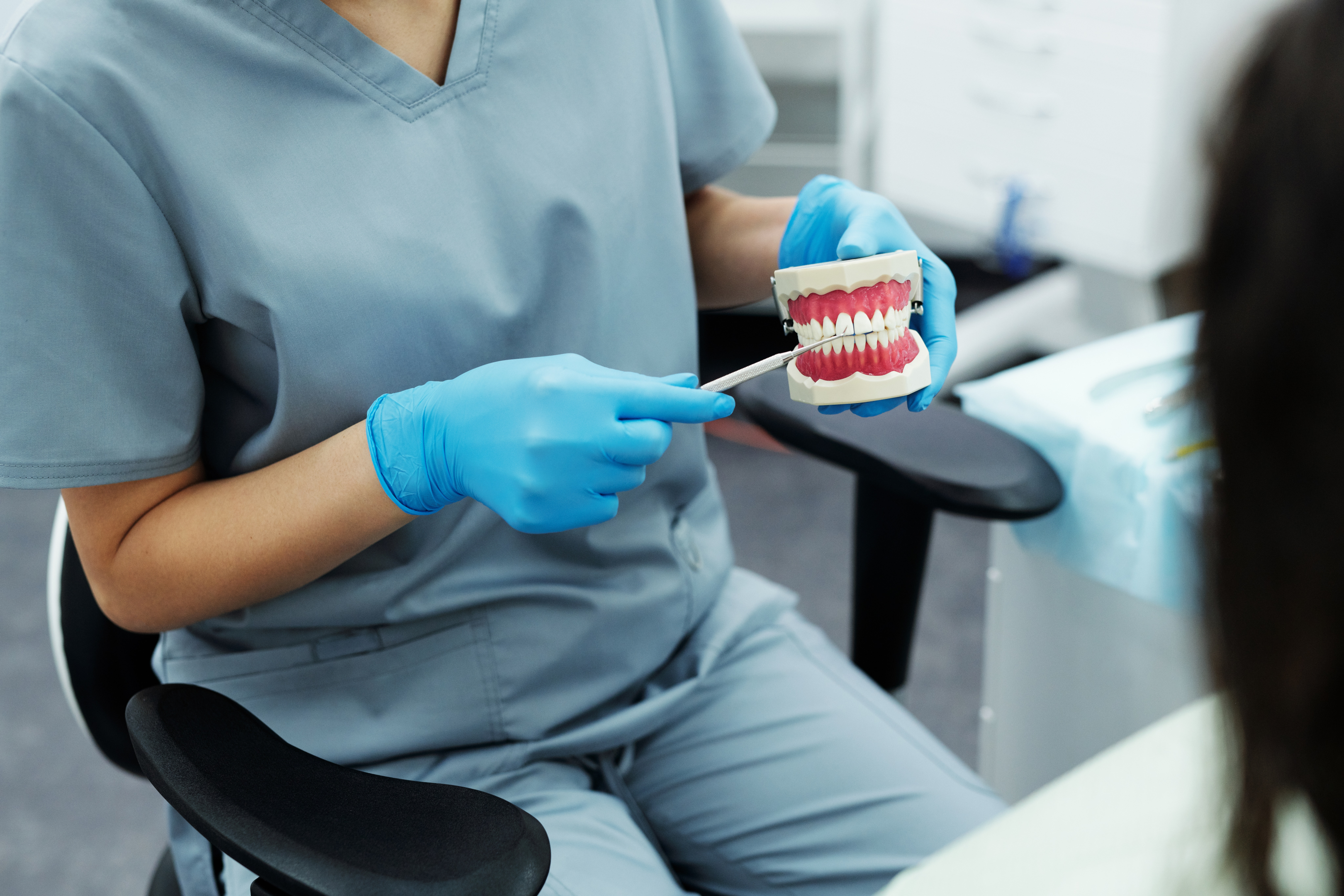 Creekside Dental offers various dental services, from preventive care to cosmetic and restorative treatments. Whether you need a routine check-up, want to enhance your smile, or require a dental implant, their team can meet your needs.
Experienced and Caring Team
The dentists and staff at Creekside Dental are known for their expertise and compassion. Dr. Ryan Kidman and his team prioritize patient comfort and well-being, ensuring your dental experience is as stress-free as possible.
Cutting-Edge Technology
Creekside Dental utilizes the latest dental technology to provide efficient and precise treatment. Their commitment to staying up-to-date with advancements in the field reflects their dedication to delivering high-quality care.
Positive Patient Experiences
Patient reviews and testimonials consistently highlight the positive experiences that patients have had at Creekside Dental. Many patients appreciate the friendly and attentive staff and the attention to detail in their treatments.
Convenient Location
Creekside Dental's central location in Idaho Falls makes it a convenient choice for residents. With easy access, scheduling and attending appointments is a breeze.
Insurance and Financing Options
Creekside Dentistry works with various insurance providers and offers flexible financing options, making dental care accessible and affordable for many patients.
The Bottom Line
Choosing the right dentist in Idaho Falls is significant for dental health and well-being. Creekside Dental stands out among Idaho Falls, ID dentists for its comprehensive care, experienced team, modern technology, and positive patient experiences.
Creekside Dental is a top choice for maintaining a healthy and beautiful smile. Schedule your appointment today and experience the difference for yourself!
Comments are closed.